Twisting Candy Wrap
Here's one thing we know: everyone loves gorgeous, radiant candy wrapping.
Confectioners and consumers want bright and brilliant wrapping solutions for their individually packaged sweeties. And because candies are bought or consumed in generous amounts, we're also seeing new packaging trends: confectioners are switching to paper-based wrappers in a bid to significantly reduce unnecessary single-use plastics.
Applications
Hard candies
Toffee
Caramels
Sours
Pick & mix
Gummies
We manufacture fully recyclable candy wrappers. Our metallized paper is ideal for confectioners looking for twistable wrapping for hard candies, toffees, caramels and other types of sweet. 
While gorgeous looks are important, technical properties twisting candy paper is also key. Our twisting candy wrap paper is specially designed to run quickly and efficiently through converting machinery. It has excellent foldability and its twisting properties mean that can be a competitive mono-material alternative to traditional candy wrapper materials. Our paper is, of course, also optimized for printing equipment, processes and inks.
Two grades of our metallized paper-based twisting paper (45 gsm and 48 gsm) have been officially recognized as recyclable by ATICELCA®  (Associazione tecnica italiana cellulosa e carta). The ATICELCA® 501 trademark indicates that these two grades can be recycled alongside other paper products. Furthermore, our 45 gsm grade has obtained official certification for recyclability in the United States market from Western Michigan University (WMU).
Touched by millions of consumers. Every day.
We think global, but act local.
5 plants around the world (USA, Germany, Belgium, Italy and Brazil)
700 dedicated employees
80 countries served
40 years experience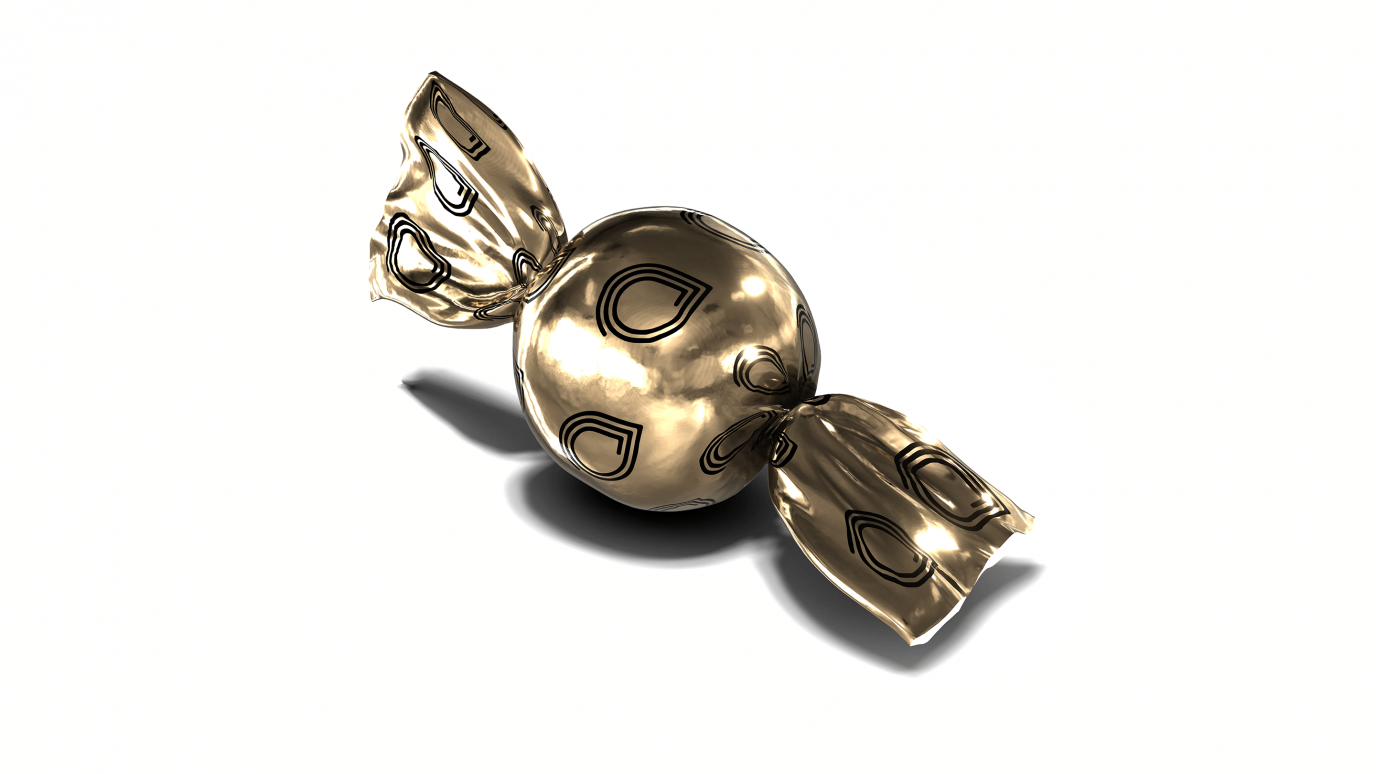 Functional
Nissha Metallizing Solutions' papers are a recyclable, mono-material alternative to plastic wrappers
Our papers are an ideal substrate for printing, meaning candy wrappers can be branded, colored or elevated with text or imagery
Ideal for different types of hard candies, our paper for wrapping is adaptable for any size confectionary
Our wrappers prevent candies from sticking, and help protect confectionary from heat, moisture and light exposure
Stylish
Elevate twistable candy wrappers with luxurious, fun and sumptuous metallic finishes
An ideal for surface for printing, our papers allow even detailed text and images on candy wrappers to look fantastic
Perfect for luxurious candies or brands looking for innovative wrapping materials for new confectionary launches
Metallic, luxurious wrapping is ideal for brands looking to launch new candy products like vitamin gummies, for younger generations
Technical
Our papers have excellent dead fold capabilities meaning they will hold a twist for as long as necessary
We have designed our candy wrap paper to have a low memory for superior twist longevity
Our Research and Development team designed our candy wrap paper especially for the strenuous converting process. The paper also has the technical qualities to ensure it will not break or tear during twisting
Competitive barrier properties
Why brands our Twisting Candy Wrap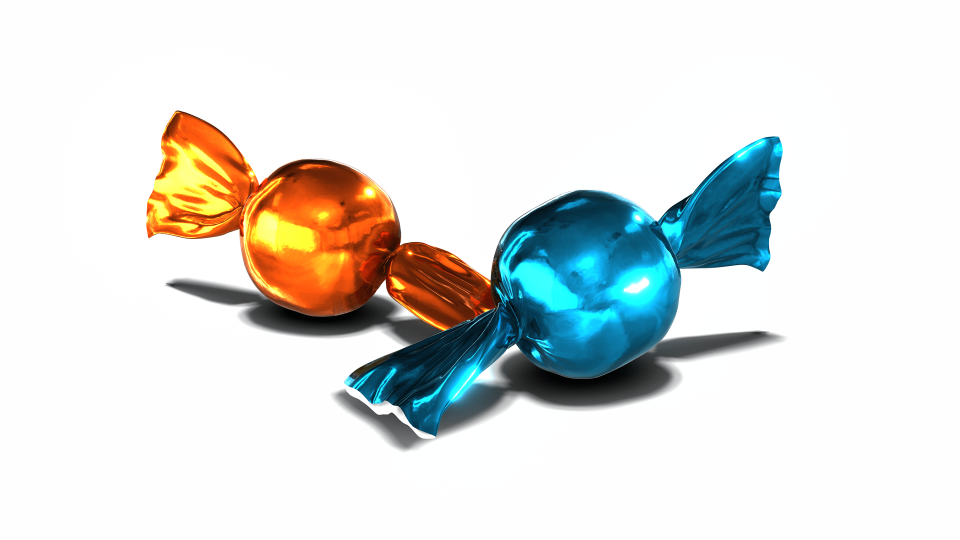 Designed to deliver functional and technical benefits
Our papers for twistable candy wrappers are designed to provide functional and technical benefits. They have the extremely low memory required for twisting, excellent dead fold ability and present some competitive barrier properties to PET materials.
At last! Recyclable candy wrappers!
Our papers are recyclable mono-materials, meaning they are ideal for brands looking to reduce single use plastic packaging, or who have a young or eco-conscious consumer base.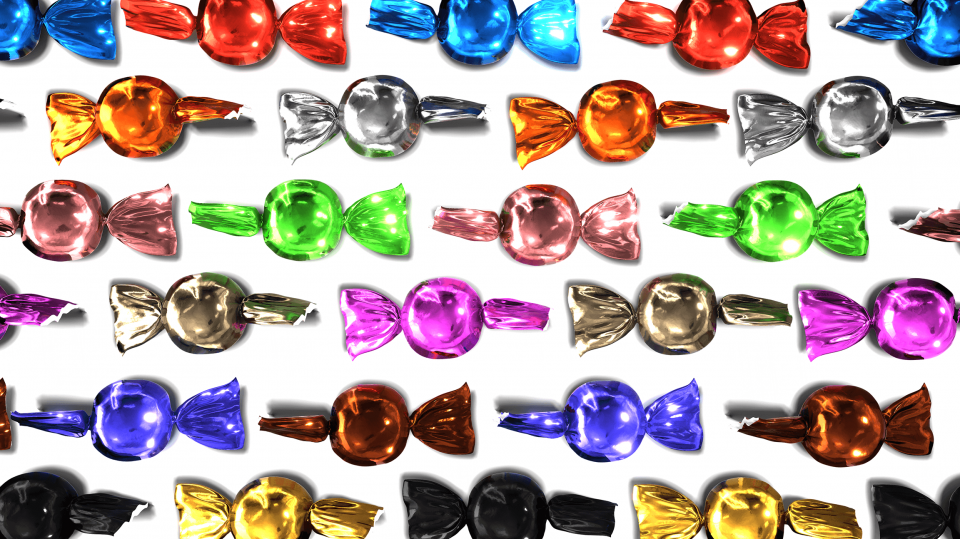 Better-looking candy wrappers
Whether brands want to add prestige, luxury or fun to candies, metallic wrappers are the perfect material for elevating the appeal of confectionary wrappers.
Specifications
| Index | Value |
| --- | --- |
| Nissha Metallizing Pro support | Included |
| Weight | 45 and 48 gsm |
| Available in UltraShine | |
| Custom finishes | |
| Available in Holographic | |
| Available two sided coating | |
| Reverse gloss | |
| Print methods | Gravure and Flexography |
| Ink advice | included |
| Delivery | Rolls, sheets |
| Recyclable | |
| Physical Prototype | On request |
| Augmented Reality Prototype | |
| Other finishes and options | |
Benefits for printers
Our metallized paper is easy to work with. It runs like regular paper and is printable in nearly all technologies Printers enjoy operational efficiencies, such as:
Provide a reliable supply chain
Is available worldwide
Our metallized paper compatible with contemporary printing techniques
Provides excellent surface characteristics for printing
Benefits for convertors
Our metallized paper is easy to work with. It runs like regular paper and is printable in nearly all technologies Printers enjoy operational efficiencies, such as:
Gain operational efficiency
Improve entire waste streams
Support market entry in the minimum timeframe
Provide a reliable supply chain which also affords you flexibility when you need it
Benefits for brands
Our metallized paper is easy to work with. It runs like regular paper and is printable in nearly all technologies Printers enjoy operational efficiencies, such as:
Catch and retain consumer attention
Convey your brand is of superior quality
High gloss and smoothness leaving a lasting impression for your customers along with sustainable alternative to foils and films
Nurture brand connection
Features
Good looks
Leaving a lasting impression with high gloss and smoothness.
Printing
Compatible with a wide range of printing technologies.
Quality
Reliable and high-quality assured.
Safety
Meeting industry and regulatory requirements.
Cost-efficiency
Striking the balance between economy and quality.
Sustainability
Sustainable and recyclable alternative to film and foil.
Variety of widths
Available in different widths to support
 the converting base.
Multi-functional
Designed to meet the specific needs of different industries.
Reduced waste
Less waste at end of supply chain.
Recyclable candy wrappers? There's nothing sweeter!