Ice Cream Cones
A recyclable, premium look wrapping solution for ice cream cone products
Our metallized paper for ice cream cones is designed to satisfy the needs of all players in the supply chain.


We have specially formulated our papers for ice cream cone wrapping to deliver optimal results for printers and converters. We have specially our papers to ensure they can be crimped shut and the crimping capabilities are excellent. The flatness, base paper thickness and composition of our papers have been carefully considered to ensure the converting process runs smoothly on converting machinery, and that it is optimized for converting machinery such as knives.
We can prove our product's resistance against sustaining tear damage in the fast-moving converting process, and the properties of our papers ensure that as much dusting as possible is avoided. Glue glue performance and crimping capabilities are also excellent.
Because ice cream cones often require heavy ink coverage, we have ensured that our papers are ideal for printers - they are optimised for both a variety of inks and all contemporary printing machinery.
Nissha Metallizing Solutions' paper for ice cream cones is a paper-based monomaterial. Our papers are recyclable (certified by HTP Cyclos and ATICELCA®) and present similar benefits as traditional multilayer materials to direct contact food packaging, while still retaining the shiny, glossy looks preferred by consumers.
Touched by millions of consumers. Every day.
We think global, but act local.
5 plants around the world (USA, Brazil, Italy, Germany and Belgium)
700 expert employees
80 countries served, more than 40 years experience
Dedicated, in-house Research and Development team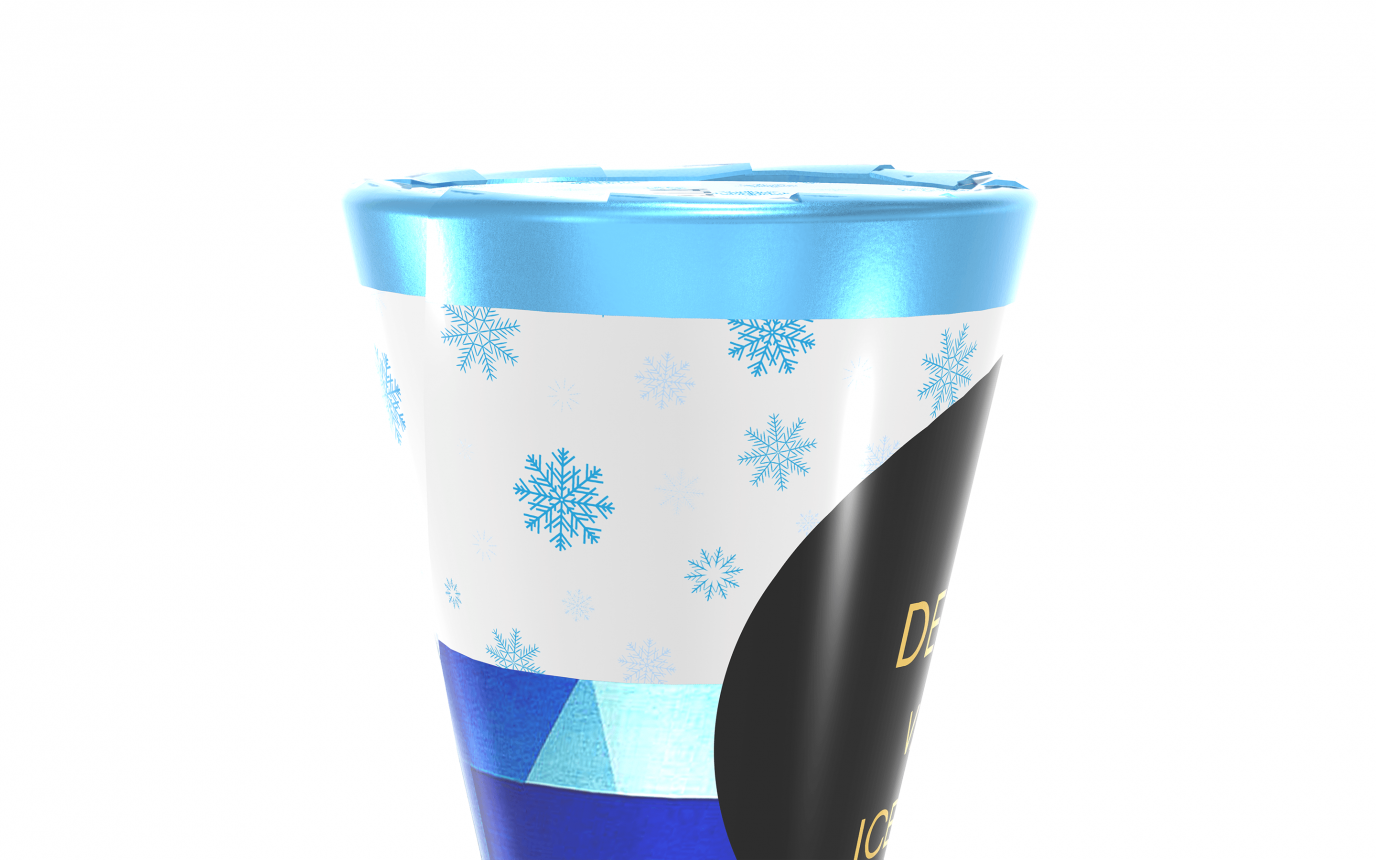 Functional
Excellent crimping capabilities
The flatness, base paper thickness and composition are developed to be optimal for ice cream wrapping printing and converting process
Proven to withstand the strenuous converting process
Competitive barrier properties when compared to some of today's most common packaging alternatives, even without reliance on a PE layer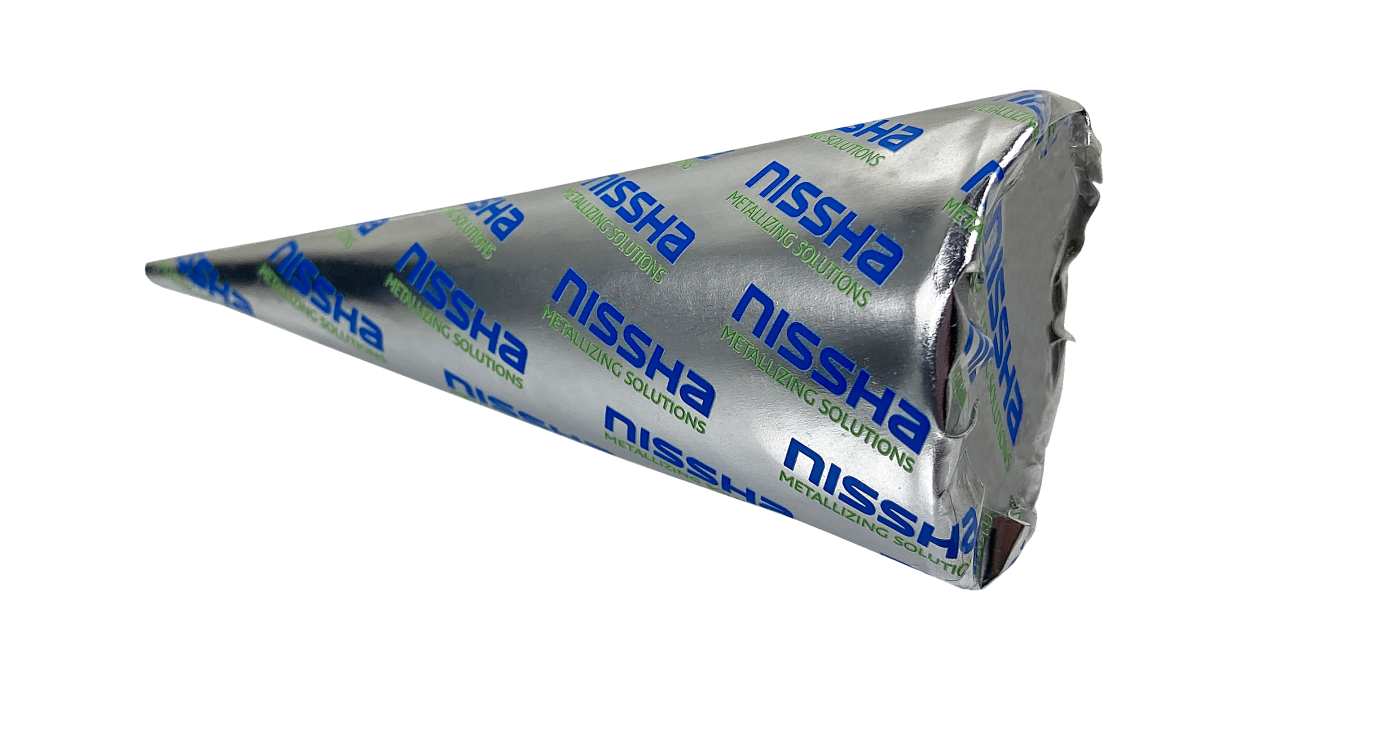 Stylish
Facilitates heavy use of inks for bright, eye-catching looks
High-quality, premium finishes for iced products
Offers unique looks such as holography
All the visual appeal associated with multi-layer materials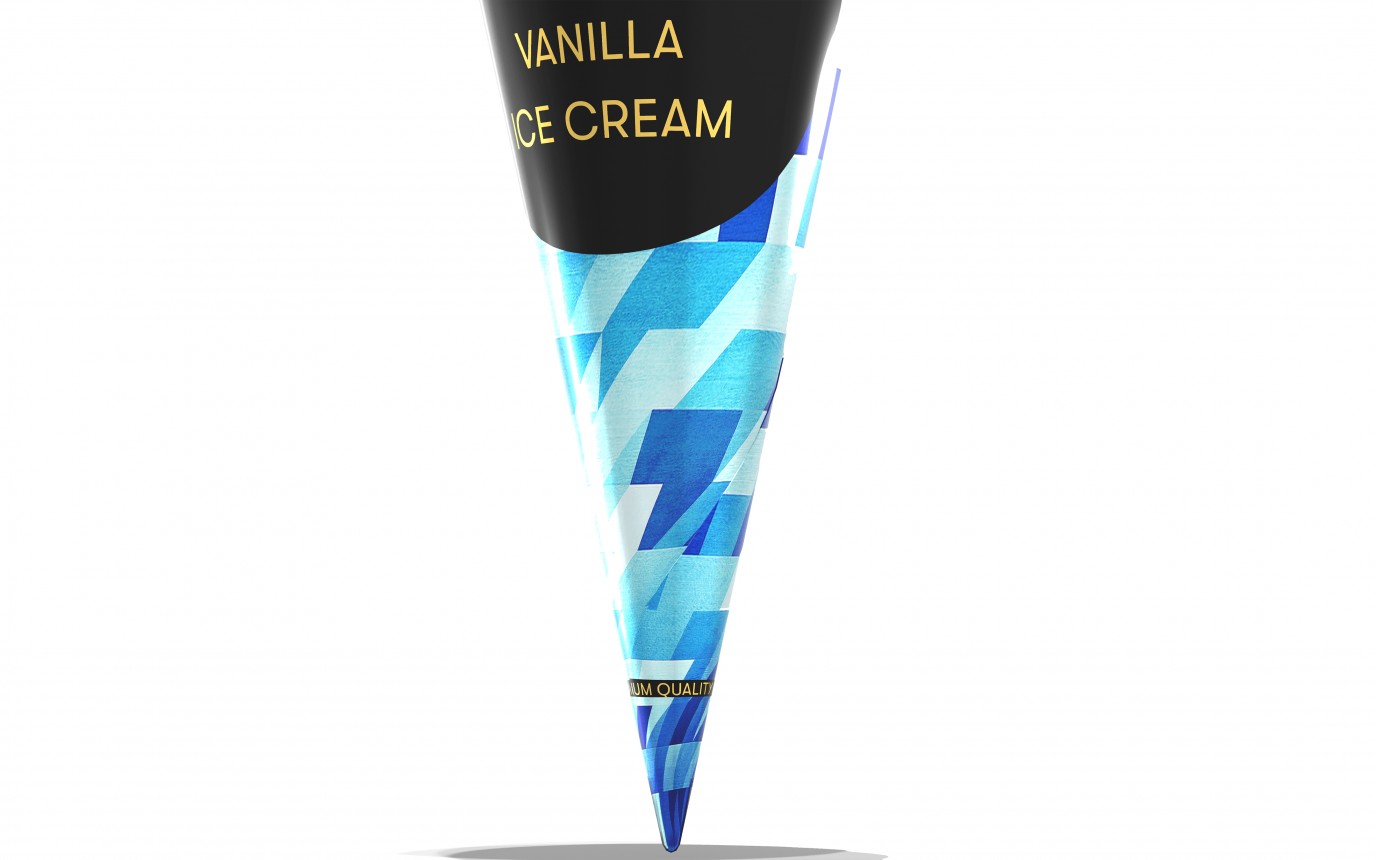 Technical
Have excellent crimping capability
Optimized for printing and converting lines
Base paper supports the longevity of converting machines
Limited dusting caused during the converting process
No glue show through on around overlap where the product is sealed
Why brands our Ice Cream Cones
Recyclable monomaterial with excellent barrier properties
Our recyclable, monomaterial papers offer excellent barrier properties. They offer a functional alternative to traditional multilayer products with PE layers.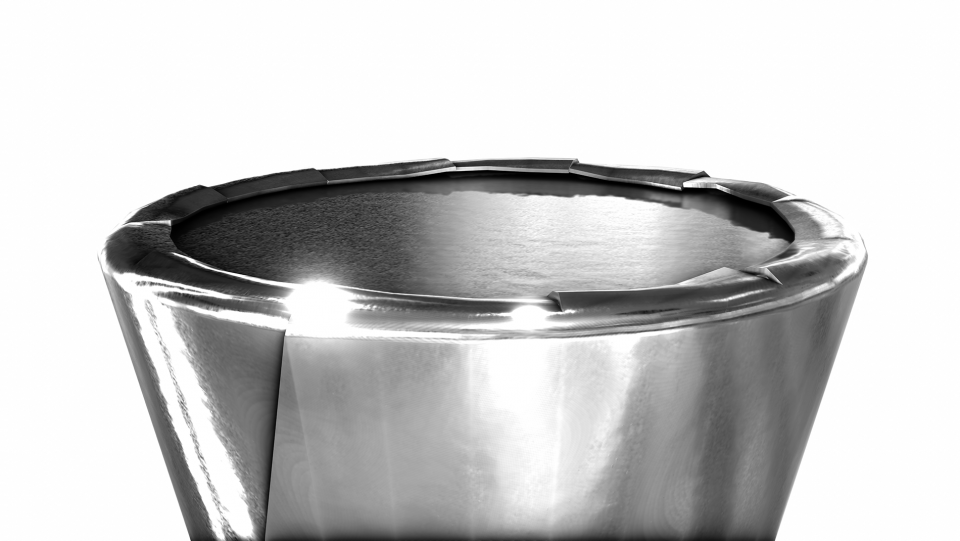 Ideally suited for individual wrapping
Individually wrapped products need to be bold and eye-catching. Our metallized papers offer premium, high quality looks that add to the attractiveness of ice products sold as singles.
Competitive functionality
Excellent crimping functionality, barrier protection, resistance to low temperatures and humidity, optimized for printing and converting machinery....our papers have been created with all players in the supply chain in mind.
Specifications
| Index | Value |
| --- | --- |
| Nissha Metallizing Pro support | Included |
| Weight | 103 gsm |
| Available in UltraShine | |
| Available in Holographic | |
| Available two sided coating | |
| Reverse gloss | |
| Print methods | Gravure and Flexography |
| Ink advice | included |
| Delivery | Rolls |
| Recyclable | |
| Physical Prototype | On request |
| Augmented Reality Prototype | On request |
| Other finishes and options | Contact us |
Benefits for printers
Our metallized paper is easy to work with. It runs like regular paper and is printable in nearly all technologies Printers enjoy operational efficiencies, such as:
Production efficiency you can expect with standard white papers
Is available worldwide
Our metallized paper compatible with contemporary printing techniques
Is suited to all types of ink
Benefits for convertors
Our metallized paper is easy to work with. It runs like regular paper and is printable in nearly all technologies Printers enjoy operational efficiencies, such as:
Support market entry with successful launches of new brands
Gain operational efficiency
Improve entire waste streams
Provide a reliable supply chain which also affords you flexibility when you need it
Benefits for brands
Our metallized paper is easy to work with. It runs like regular paper and is printable in nearly all technologies Printers enjoy operational efficiencies, such as:
Catch and retain consumer attention
Convey your brand is of superior quality
Eye catching high gloss and smoothness enhance your graphics standing out on the shelf
High end luxury label look leaving lasting impression
Features
Good looks
Leaving a lasting impression with high gloss and smoothness.
Printing
Compatible with a wide range of printing technologies.
Quality
Reliable and high-quality assured.
Safety
Meeting industry and regulatory requirements.
Cost-efficiency
Striking the balance between economy and quality.
Sustainability
Sustainable and recyclable alternative to film and foil.
Variety of widths
Available in different widths to support
 the converting base.
Multi-functional
Designed to meet the specific needs of different industries.
Reduced waste
Less waste at end of supply chain.
Recyclable, monomaterial wrapping for individually packaged ice creams and lollies, offering highly competitive barrier properties.
FAQ about Ice Cream Cones
What are the characteristics of metallized paper for printers? 

At Nissha Metallizing Solutions, we produce metallized paper for food grades that ranges from 56 gsm to 85 gsm. It is compatible with all contemporary printing techniques such as offset, rotogravure, UV and flexography. It offers a surface that is ideal for interaction between the paper and ink, which gives excellent printability, great definition and clarity and no dye bleeding on the final product.

What is metallized paper?

As a kid, did you ever condense your breath on a mirror? We did. The art of metallizing is very similar.