Litho Lamination
Metallized litho lamination solutions: an upgraded unboxing experience
Brands and businesses are turning to expert printers and converters like you to assist them to upgrade the appeal of their packaging. That means you're being asked to help produce bold, beautiful looks, and at the same time ensure packaging can look great after it's been exposed to a multitude of rigorous environments – that could be anything from the shipping process for online retailers, to the store environment for high-end consumer packaging.

Our metallized paper is the ideal top liner for litho laminating. It attracts and holds consumer attention longer than any alternative. It allows you to offer brands the unique looks they desire, and at the same time, rest assured our product is resilient enough to look great despite the demanding conditions litho laminated boxes need to withstand.
Applications
Point of Purchase
Box Wrap
Shipping
Ecommerce
Electronics
High end items
Litho Lam Shipping Box (closed)
Litho Lam Shipping box (open)
Touched by millions of consumers. Every day.
We think global, but act local.
5 plants around the world: Belgium, Brazil, Germany, Italy and USA
700 dedicated employees
80 countries served
40 years of experience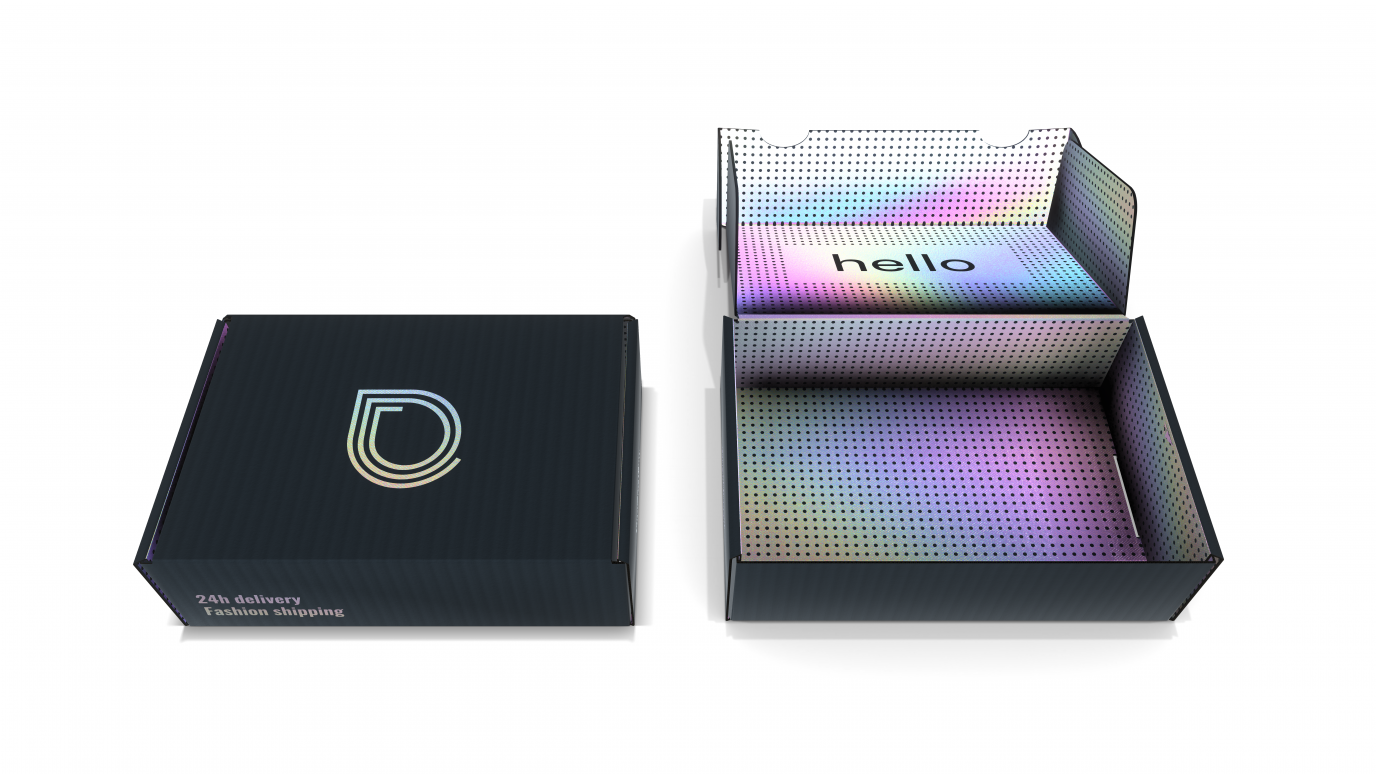 Functional
Packaging can easily be recycled as paper
Suitable for multi-functional usage
Our metallized paper is high quality and easy to work with
Offers great cost efficiency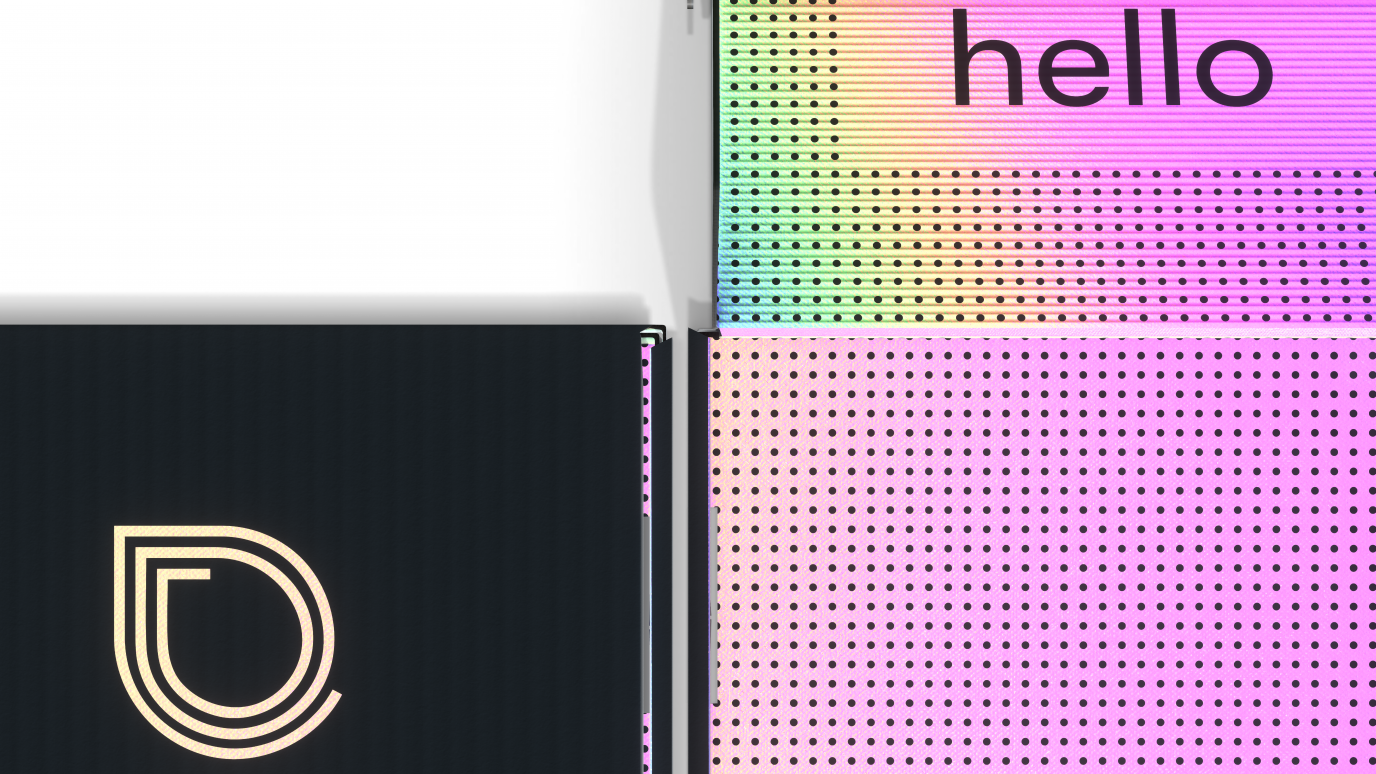 Stylish
Extensive design possibilities
Gives packaging a distinctive, premium look
Bright, glossy and highly reflective
Offers brands greater branding flexibility on packaging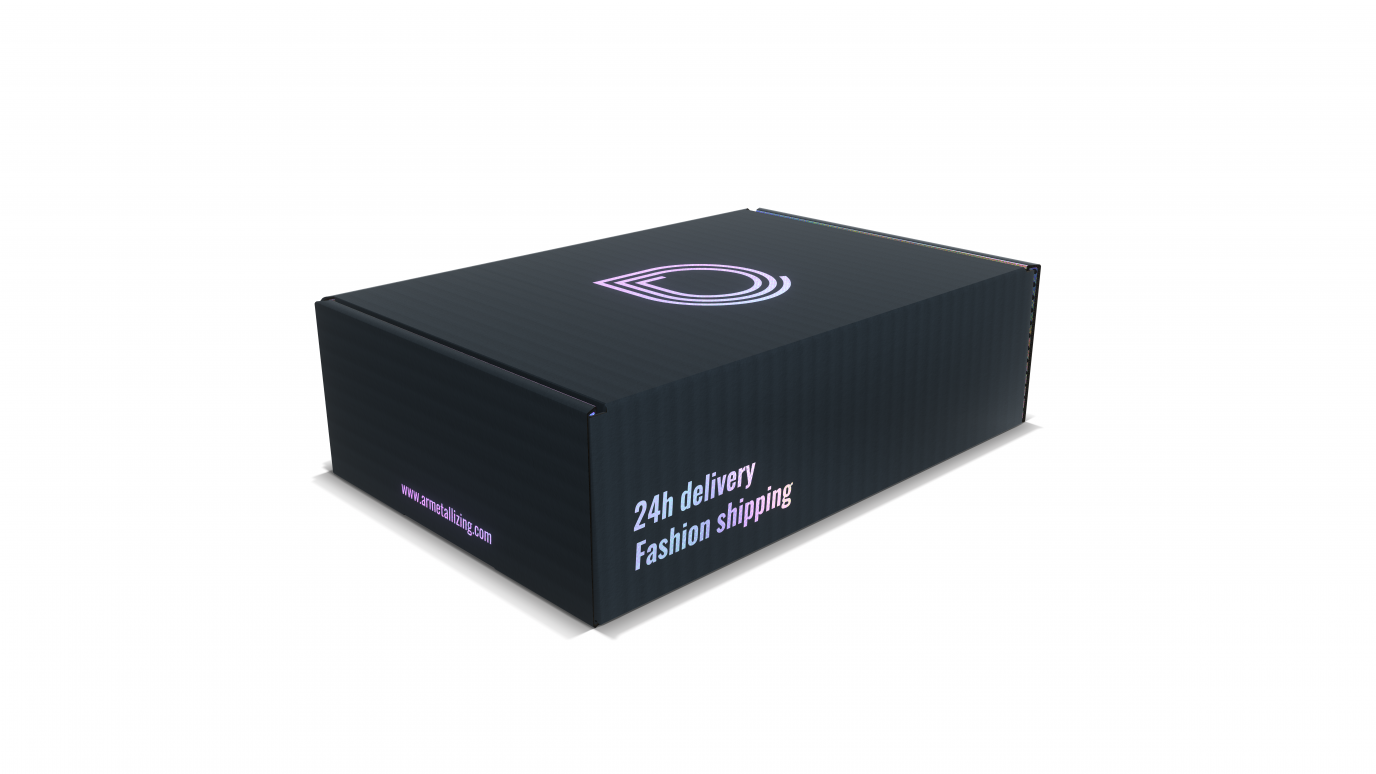 Technical
Compatible with nearly all contemporary printing technologies
More efficiency with greater runnability
Global technical support
Helps to guard against counterfeits
Why brands our Litho Lamination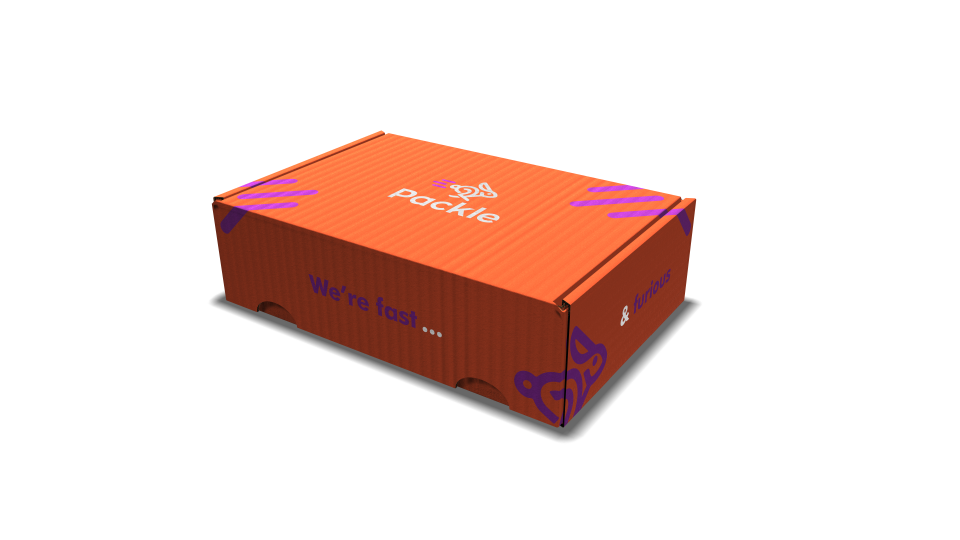 Boxes and packaging that stand out
Brands are getting added attention from bright, innovative and Instagrammable packaging.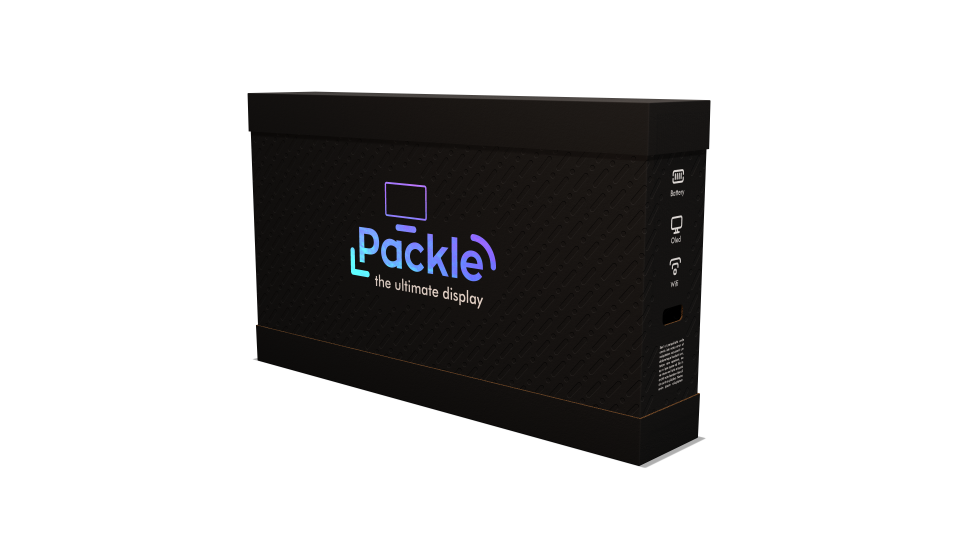 A better experience
Millions of packages are sent by businesses each day. Bold, on-trend looks are elevating the experience for customers.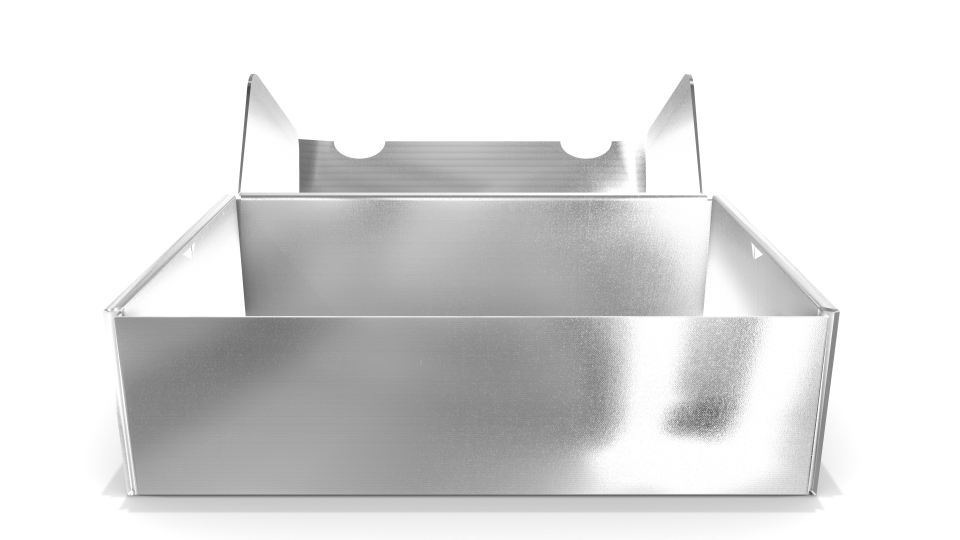 Easily recyclable
Our solution helps brands create amazing, high-end looks for their packaging. The process doesn't involve plastic or foil lamination layers, so the packaging is easily recycled.
Specifications
| Index | Value |
| --- | --- |
| Nissha Metallizing Pro support | Included |
| Weight | up to 150 gsm |
| Available in UltraShine | |
| Available in Holographic | |
| Available two sided coating | |
| Reverse gloss | |
| Print methods | Gravure, UV Offset, Flexography |
| Ink advice | included |
| Delivery | Rolls, sheets |
| Recyclable | |
| Physical Prototype | On request |
| Augmented Reality Prototype | On request |
| Other finishes and options | Contact us |
Benefits for printers
Metallized paper helps you cater to a broader range of brands and customers by offering a packaging solution that's more commercially valuable and attractive. Even better is that you can do it without needing to change your printing infrastructure. Our paper:
Is available worldwide
Our metallized paper compatible with contemporary printing techniques
Is suited to all types of ink
Runs efficiently on printing presses to maximize impressions per minute
Provides excellent surface characteristics for printing
Is eco-friendly
Benefits for convertors
Our metallized paper helps you reach new customers in the best way possible: through innovative packaging solutions. Our papers are easy to work with, operationally efficient and help your clients boost their sales. Our paper helps you to:
Gain operational efficiency
Improve entire waste streams
Support market entry in the minimum timeframe
Provide a reliable supply chain which also affords you flexibility when you need it
Provide an eco-friendly face stock that is available globally
Benefits for brands
The way your product looks in-store is a key factor in its sale. Our product provides provable benefits for your brand: they give your customers the impression of a premium product which is great value for their money. This helps you to:
Catch and retain consumer attention
Differentiate your brand and products from the competition
Convey to consumers that brand is of high quality
Nurture brand connection
Support market entry with successful launches of new brands
Features
Great looks
Leave a lasting impression: additional coating layers offer beautiful solid ink coverage
Excellent printability
Ideal surface to ensure excellent printing definition and clarity
Supports fast market entry
A reliable supply chain which also affords you flexibility when you need it
Easily interchangeable
Runs as paper and printable in all contemporary printing techniques
High-quality
Designed to fold well without cracking on edges
Safety and reliability
Meets all standard industry and regulatory requirements
Flexible coatings
Ideal for surface that needs to bend, prevents fiber breaks and cracks on the folds
Eco-friendly
0% plastics: a sustainable and recyclable alternative to film and foil
Variety of widths and sheet sizes
Available in custom sheets sizes, ability to support large format market
Stand out from the competition with packaging that gets noticed.
FAQ about Litho Lamination
How is Nissha Metallizing Solutions a trusted partner rather than just a supplier?

We're not here to help you deliver a good label; we're here to help you deliver a great one. We understand that if there are issues with any of the fundamental elements clients expect from a wet strength label (bleeding, curling, ink adhesion, passing the ice bucket test) they will be coming to you looking for answers.

What are the characteristics of metallized paper for printers?

At Nissha Metallizing Solutions, we produce metallized paper that ranges from 56 gsm to 150 gsm, with the ability to support higher caliper requirements as requested. It is compatible with all contemporary printing techniques such as offset, rotogravure and flexography. It offers a surface that is ideal for interaction between the paper and ink, which gives excellent printability, great definition and clarity. Metallized paper is suited to all types of ink, such as solvent-based, water-based and UV curable.